Services provided by Heaven & Earth (By phone, email or on-site services)

What's Up With...: A series of custom written manuals on herbs and essential oils, based on the clients' need.

Nutritional Consultation: Featuring Western, Traditional Chinese and Ayurvedic methods.

Health Analysis: Full consults, with referrals.

Herbal Remedies: Individual herbs, blended compounds and patent blends.

Naturopsychiatry: A holistic approach to dealing with lifes' problems, along with herbal remedies to treat some of their symptoms.

Bodywork: Featuring a full range of massotechnique.

Relaxation and Meditation: Including the use of color, light and sound.

Tea Room: A quiet corner to retreat, relax and focus. Teas are also served, and reading material provided.

Workshops and Seminars.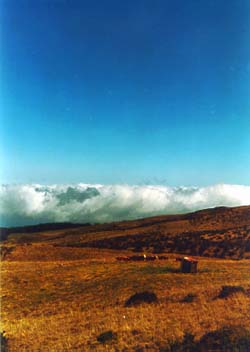 "Crawl" in here if you're a curious "puppy"
The Dingo, is on the prowl!.....Hey, that's a good thing!
Our Quality Assurance - Is measured by results!
At Heaven & Earth, the Dingo stands behind all his products.